OUR PRODUCTS:
4 SECTORS, MULTIPLE SOLUTIONS
SPECIALISTS IN CUSTOMISED SOLUTIONS
OMSI has turned specialisation into competitive value at an international level, supporting customers and partners of various sizes and sectors. Along with the implementation of split shaft and power take-offs, OMSI has added complete transmission systems for rail and on/off road applications such as axles, gearboxes, reduction units, couplers for pumps and hydromechanical transmission systems. OMSI has been able to apply its expertise to a variety of sectors acquiring a unique and comprehensive.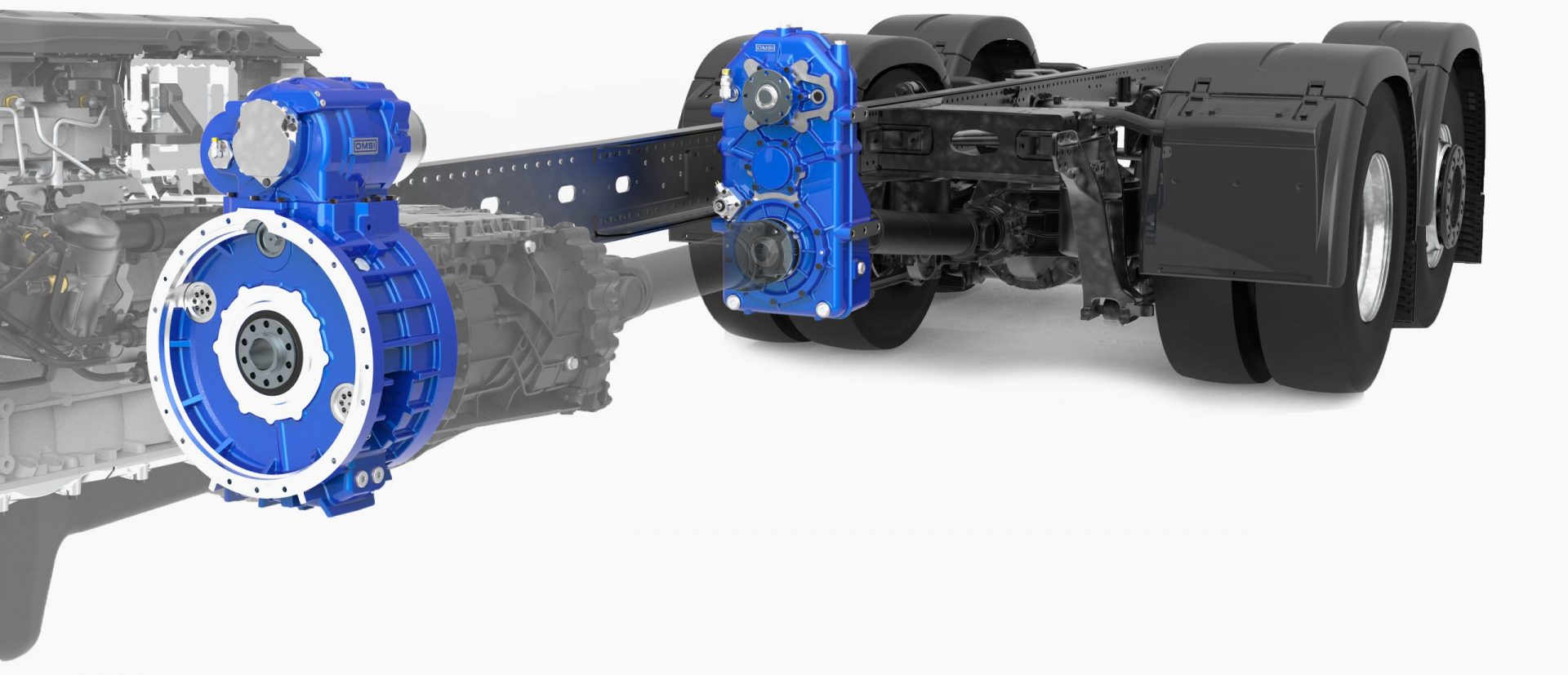 SPLIT SHAFT AND ENGINE
POWER TAKE-OFFS
POWER TAKE-OFFS FULL POWER, WITHOUT AUXILIARY MOTOR
OMSI develops intermediate power take-offs and the engine with the specific objective of providing high performance without the need to mount a second internal combustion engine: they can be used when the vehicle is stationary and in motion, they allow the withdrawal of all available power (from 50 to 600 kw).
The OMSI power take-offs are ideal for combined sewerage drainage and channel washing vehicles, transport of hazardous waste, suction of dry materials and industrial dust, fire-fighting vehicles, concrete pumps, concrete mixers, street washers and other special applications on trucks.
HYDRO-MECHANICAL DRIVES ALL THE BENEFITS OF HYDROSTATIC TRANSMISSION
OMSI designs and produces hydro-mechanical transmission units for special lorry applications. Their position between the gearbox and rear axle makes it possible to change vehicle drive from mechanical to hydrostatic via a dedicated hydraulic circuit. Designed for controlled speed, OMSI hydro-mechanical transmission systems have an additional PTO that eliminates the need for an auxiliary engine.
Possible applications include road sweepers, road washers, ground support equipment, firefighting equipment, snow ploughs and cranes.
AXLES, TRANSMISSIONS
AND GEARBOXES
AXLES, TRANSMISSIONS FLEXIBILITY FOR OPTIMAL CONFIGURATION
OMSI wide range of axles, gearboxes and couplers offers complete transmission systems for agricultural equipment, earth moving machines and construction equipment, assuring a considerable potential for customisation.
The design of rigid and steering axles in cast iron or welded steel enables numerous configurations and setups to suit a wide range of gauges, loads and torque capacities.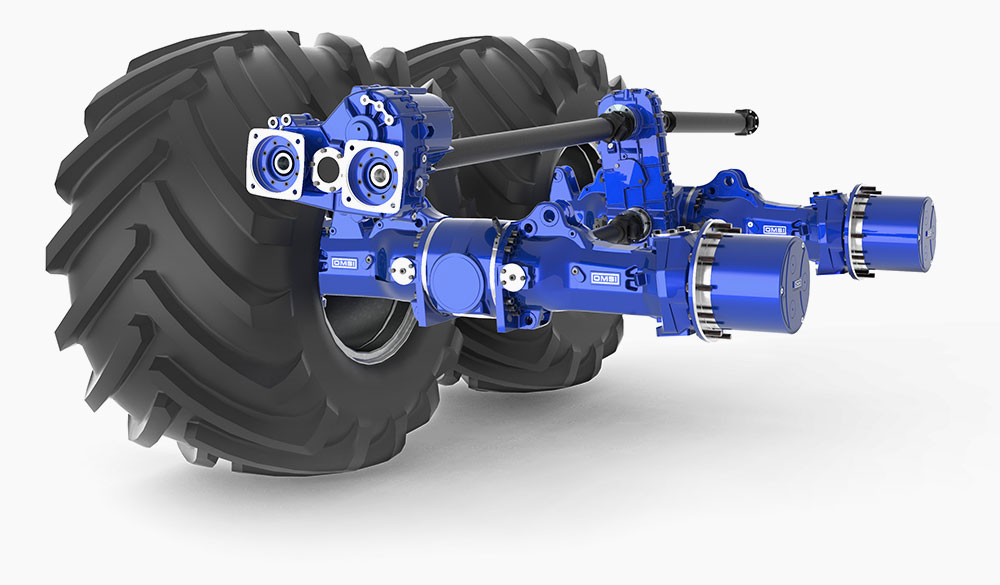 RAILWAY TRANSMISSIONS QUALITY ALONG THE LINE
OMSI designs and produces a variety of railway transmission systems in accordance with international standards. OMSI range of products dedicated to rail maintenance machines offers hydrostatic, electrical or mechanical drive systems, complete axle assemblies with capacities from 30 to 300 kN per axle, and bogie configurations.
The development of axles for road/rail vehicles allows rubber tired machines to safely drive on the rail assuring increased versatility and optimising timescales and resources.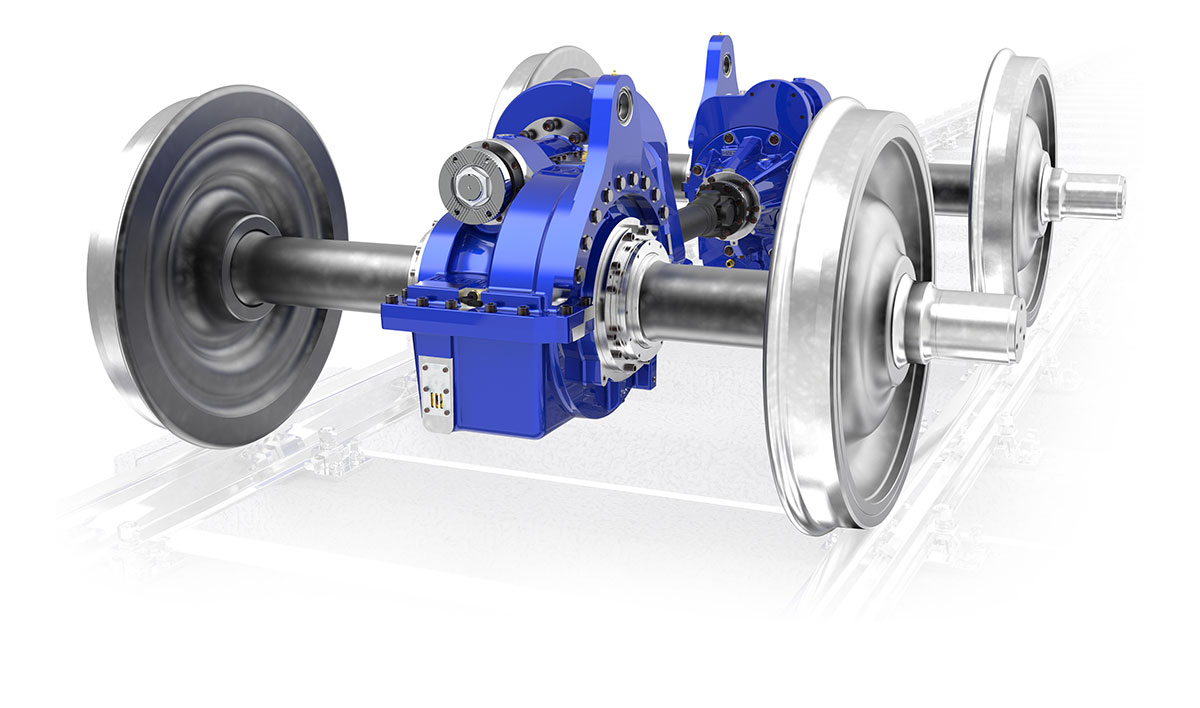 OMSI SOFTWARE AND CONTROL
CUTTING-EDGE SOFTWARE FOR INTEGRATED SYSTEMS
Visit website
Understanding modern machine behaviour, market expectation and hardware/software interaction is essential for developing and incorporating efficient drivelines. A special OMSI Team supports costomers and partners in the development of reliable, customised software. Thanks to an extensive experience, OMSI ha acquired considerable expertise in hardware, mechanical and electrical components, processes, circuits, drivelines and their interaction. Omsi Software & Control is a system integrator for advanced hydrostatic drives, CVT transmission system, suspension units, steering, vehicle control units (VCUs), various electronic control units (ECUs), and data acquisition.