HYBRID & ELECTRIC DRIVES
A REFERENCE POINT
FOR SUSTAINABLE MOBILITY
Conscious of the role played by electrification, OMSI has created a clean energy division.
The new world of green mobility involves energy savings, reduced emissions and noise pollution, and meeting legislative requirements. OMSI can meet your needs by providing a variety of comprehensive solutions, such as complete drive lines including electric motors/generators, power electronics, storage devices, gearboxes and auxiliary systems for all-electric (EV), hybrid (HEV) or plug-in hybrid (PHEV) vehicles.
Integration with its standard product range has resulted in new dedicated drive units such as e-axles, e-hubs, and 2-speed Powershift e-gearboxes to meet ever growing requirements.
PARALLEL SHAFT E-AXLE
OMSI has developed specific axles for e-machines with parallel gears and lockable differentials, conceived to work with high power density E-motors, with imput speeds up to 13.000 rpm.
DROPBOX FOR E-MOTORS
High input speed dropbox for high power density electric motors with one or two outputs (2WD – 4WD machines) and integrated differential.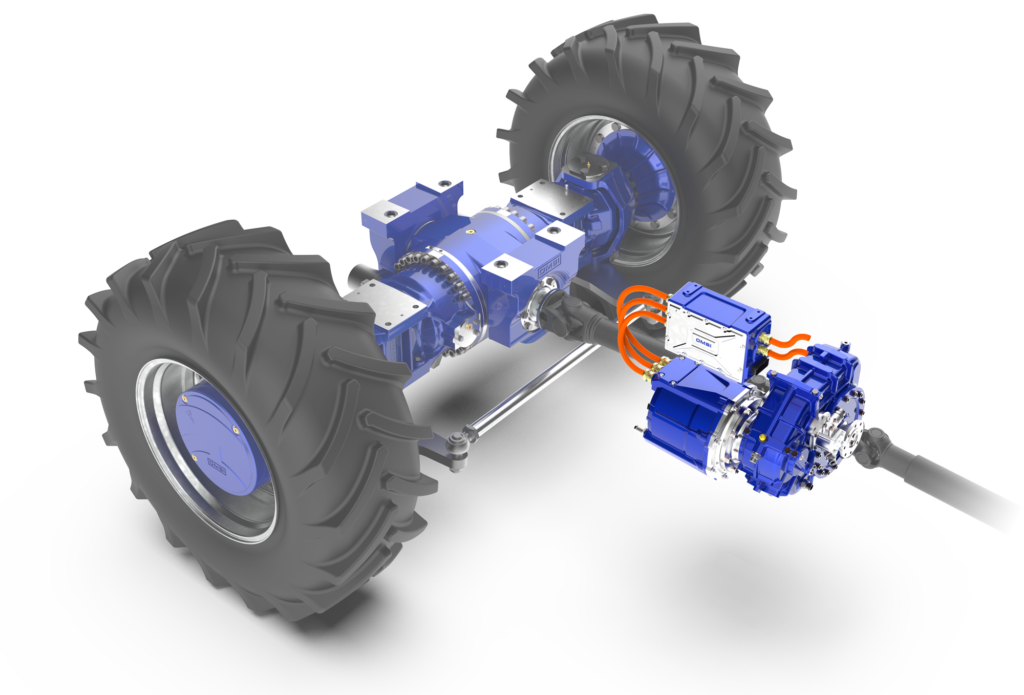 INTEGRATED PTO/PTI SOLUTIONS
FOR HYBRID DRIVES
Integrated technologies for different power packs: truck, marine, railroad, special machines. Electric driving – Regeneration – ICE boosting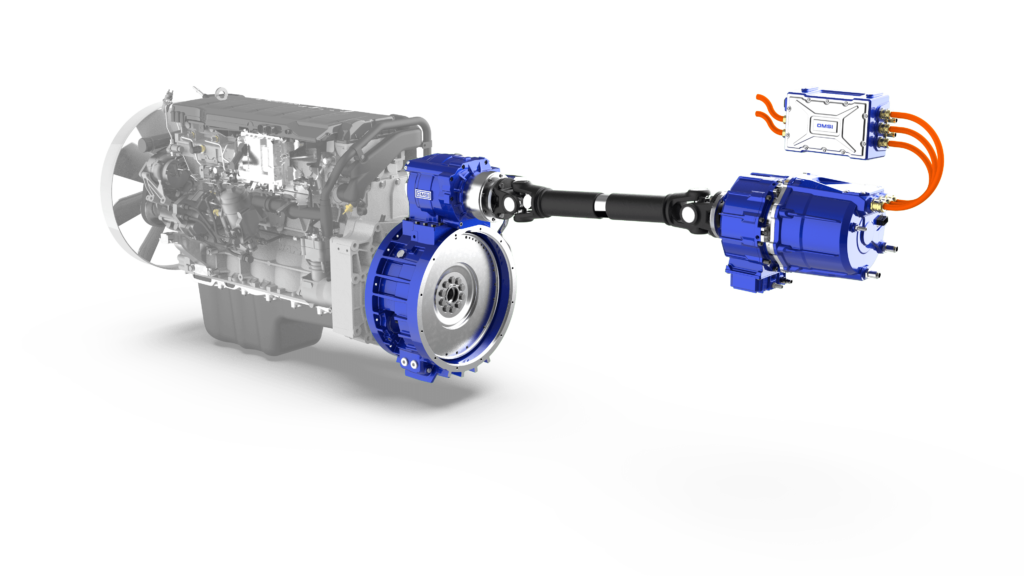 COMPACT ELECTRIC
DRIVE MODULE
High power density e-motor with OMSI compact two speed "shift-on-fly" or single speed gearbox. Most suitable for vehicles with standard axles or for electric conversions. Various ratios available.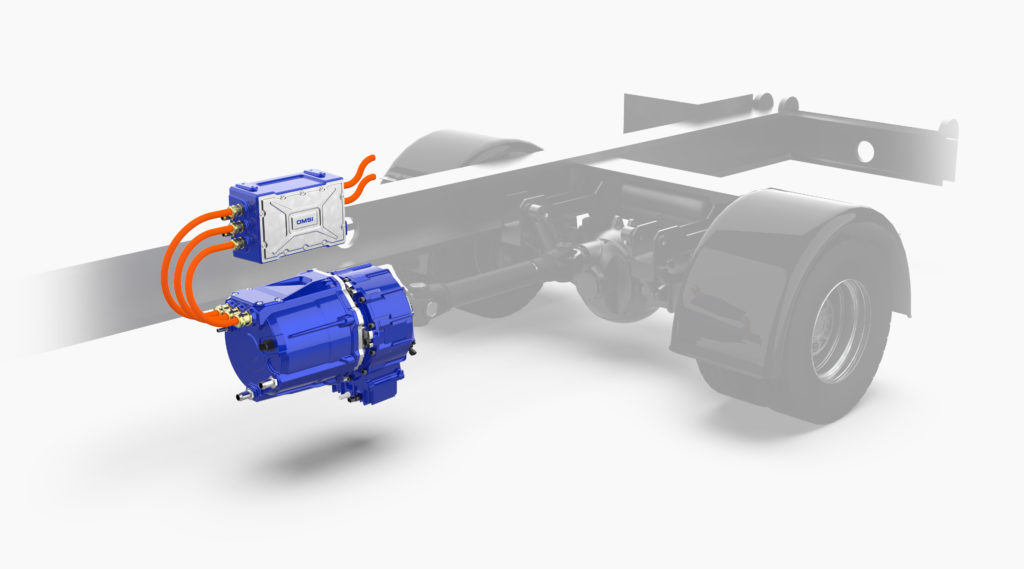 RAILWAY E-AXLE WITH INTEGRATED GEARBOX
Complete railroad reduction units with high density e-drive solution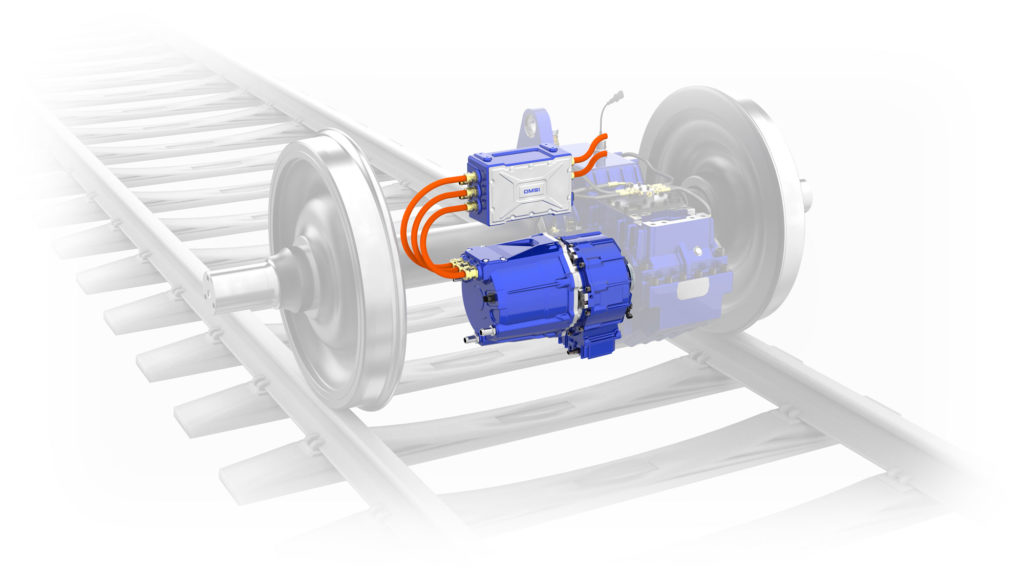 WHEEL HUB AND SPROCKET DRIVE
Two speed planetary module suitable for hub drives and sprocket drives. This solution can integrate high torque final drives and brakes.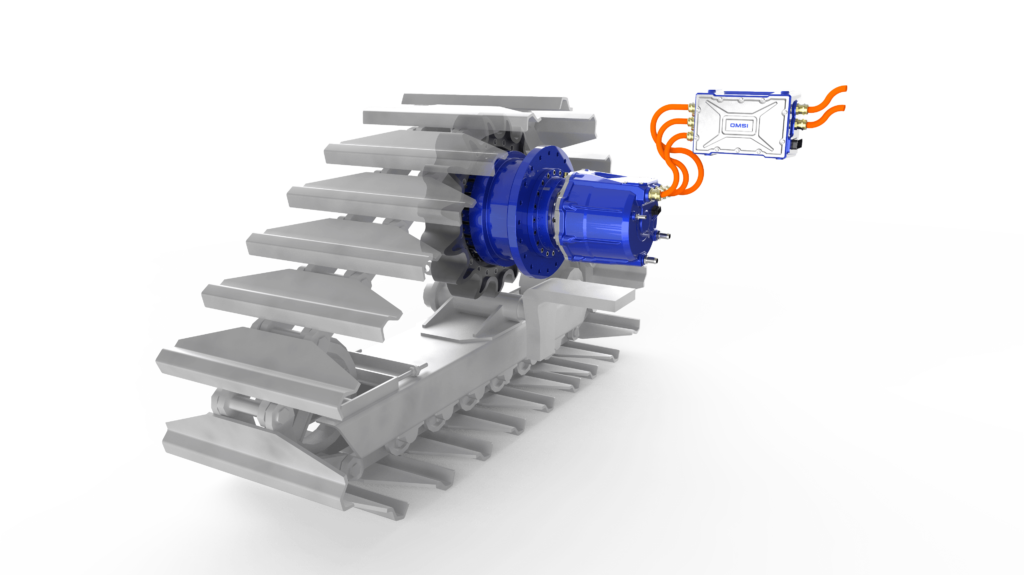 POWERSHIFT GEARBOX
MODULE
FOR HYBRID AND ELECTRIC
VEHICLES
2-SPEED E-GEARBOX
| | |
| --- | --- |
| MAX INPUT TORQUE | 500 Nm |
| MAX INPUT SPEED | 11.000 RPM |
| REDUCTION RATIO OF 1ST GEAR | 5,0:1 – 7,1:1 |
| REDUCTION RATIO OF 2ND GEAR | 3,4:1 – 4,5:1 |
| FINAL REDUCTION STAGE RATIO (OPTIONAL) | UP to 7,6:1 |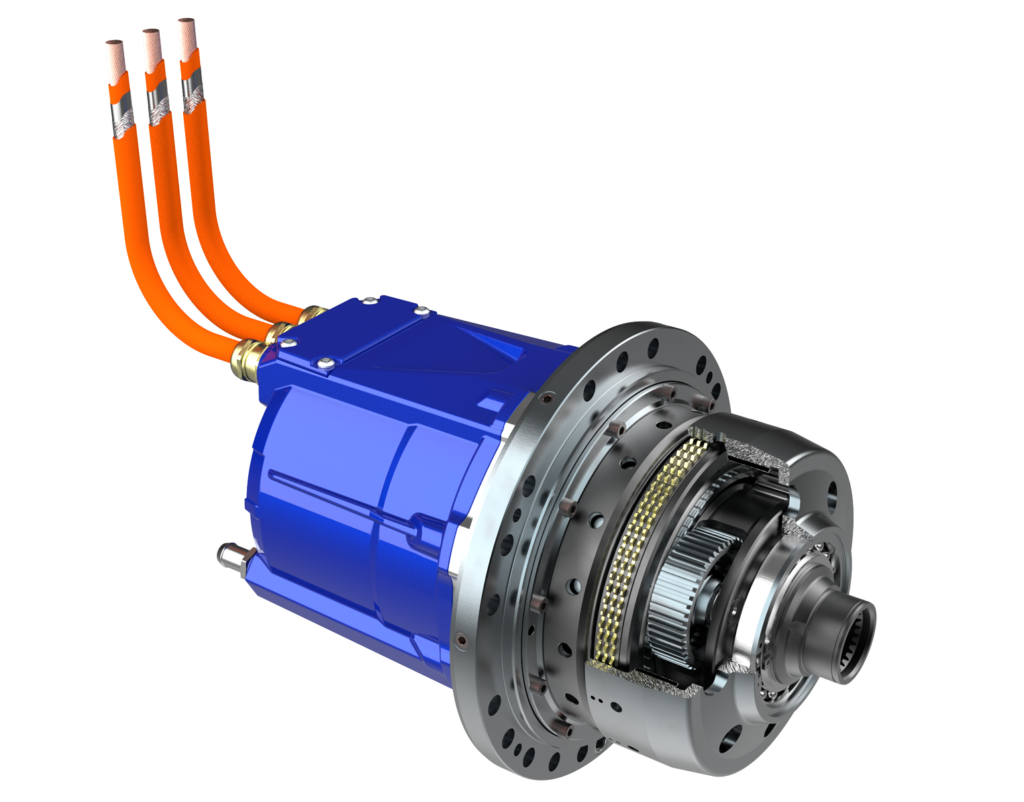 IMPROVED TRACTION CHARACTERISTIC
SYSTEM ADVANTAGES
Two speed powershift design ensures optimal vehicle performance. Both higher tractive effort and higher top speed can be achieved compared to a single speed system.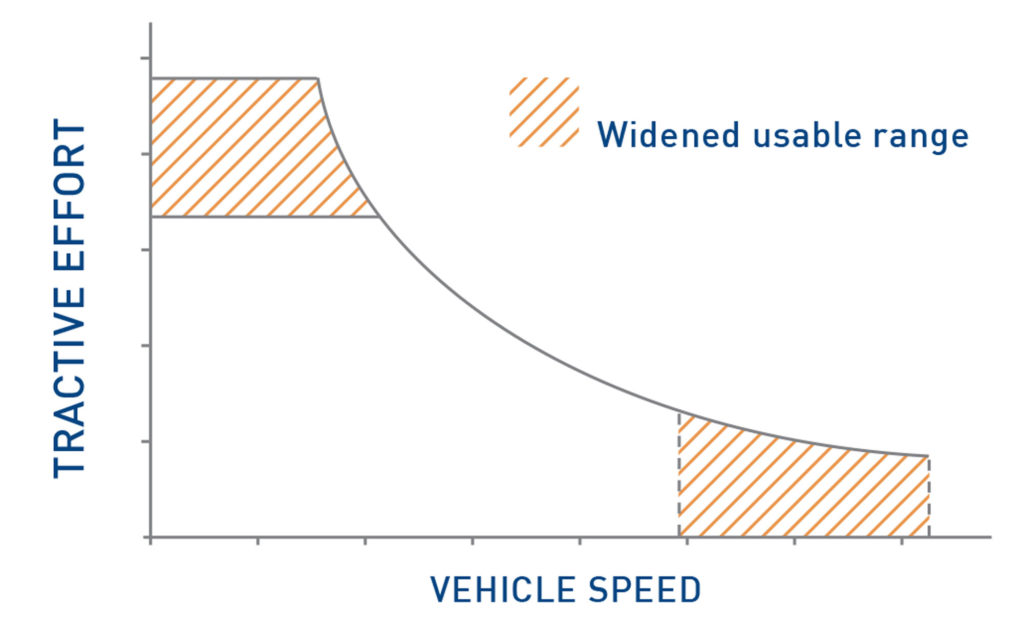 ELECTRIC DRIVE
SYSTEM ENGINEERING
TECHNICAL ASSISTANCE AND
COMPLETE SOLUTIONS
OMSI Hybrid & Electric expert team can support customers from initial feasibility study up to final implementation for the complete power propulsion system. Powertrain design – equipment implementation – cooling system design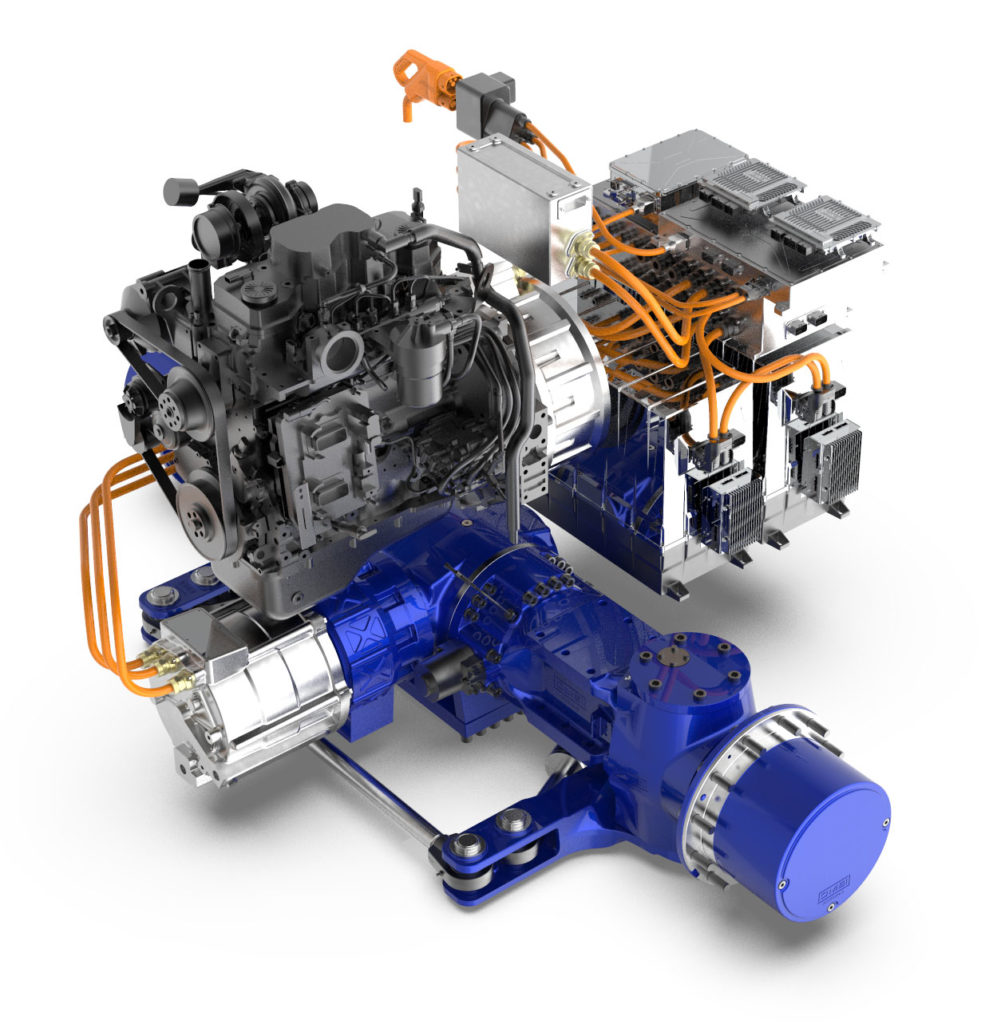 COOLING SYSTEM MODULES
OMSI is able to study and offer electrification-specific cooling systems, dealing with different operating temperatures and cooling media of each sub-system (motor, battery pack, inverter, transmission etc.)